Book Author ::
J.V. Jones
Review
Watcher of the Dead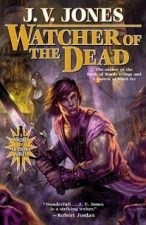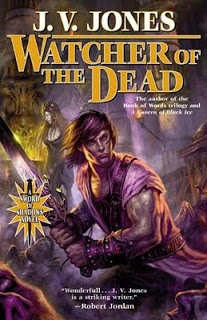 New J.V. Jones? Yes please. WATCHER OF THE DEAD (Amazon) made us want to sing the "we love J.V." song over and over. Yes, we wrote a song about her. We are Gods to you, our loyal reader-slaves, who are you to judge us!?
There are very few authors we like as much as J.V. Jones, and even fewer with the attention for detail that she has. If you couldn't tell from our previous mention of her, we just might have a little (OK, huge) crush on her. But it is with good reason!
Read the rest of this review »
Review
A Cavern of Black Ice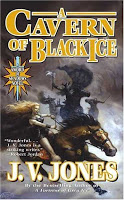 A CAVERN OF BLACK ICE (Amazon), by J.V. Jones, was published back in 2005, and is the first in the Sword of Shadows series. The most recent entry to the series was A SWORD FROM RED ICE (Amazon) in 2008 and we are expecting the fourth book soon. When we tell people that J.V. Jones is one of our favorite authors, the most common response is, "Who?" So, instead of reviewing the latest book, we thought we would do this first book as an introduction to a series that doesn't get the recognition it deserves. And it deserves a ton.
Before Steve explodes from holding it in (it's not what you think…), we need to say that we absolutely hate the covers for this series. All three of the books have ridiculously terrible covers, and we attribute part of the series' obscurity to that fact. Books are judged by their covers all the time, and these covers scream "DON'T BUY US!!! WE ARE GENERIC AND TERRIBLE!!"
Read the rest of this review »