Merry Christmas from Jim Butcher… and EBR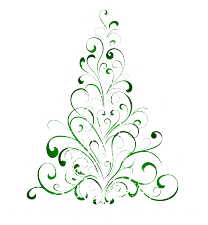 First, MERRY CHRISTMAS from EBR!
Second, most of you should have already found this, but for those of you that haven't, Jim Butcher has put up a new Christmas-related short story in the Dresden Universe, and it is bang-up fantastalicious. Before you go running off to read it though, you should know that it contains MASSIVE spoilers for the events in Changes and Cold Days. If you haven't read those yet, what are you thinking? Go read all of them right now (EBR Archive).
For the rest of you, you should probably be told that this story happens after PEACE TALKS, which you might immediately realize hasn't been released yet. Rest assured that Jim doesn't spoil anything about a book that he hasn't released yet. Please. However, he did tease us for what is going to happen and quite masterfully at that.
Also, you might notice that the link to the story (which I still haven't given you — heh, heh, heh…) automagically forwards you to a GoogleDoc. Apparently the influx of all of Jim's fans upon the story's initial release crashed his site. 🙂 Ah, the love of the masses. In Jim's case, it is love well-earned.
If you're into this series, do not miss this story! Also, as it's been so long since we've seen any news about PEACE TALKS, I can't help but think that this might be some kind of buzz starter for an official announcement about the book. What do you think? Wouldn't surprise me in the slightest if we hear something official about the release of Dresden #16 in the near future. Can't wait for more Dresden. One of the best fantastical book series out there.
Thanks, Jim! And Merry Christmas to you from everyone here at EBR.
"Christmas Eve" by Jim Butcher