Review: The Vital Abyss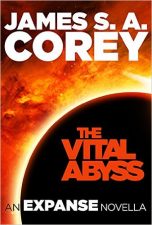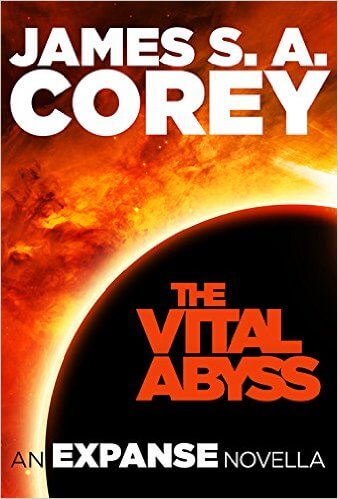 Amazon
Today is the day, and so I thought I'd drop this little review for the newest Expanse novella now. But today is the day that the first episode of SyFy's series The Expanse airs on internet media. It still won't officially premiere on the SyFy channel until the two-night release on December 14th/15th, but as of today you can watch the first episode on a pretty fair-sized group of online locations. So, if you're as ridiculously excited to watch this thing as I am, you can now get a little taste of what is to come. But stick around and check out my review of this first, if you will. Cause if you're a fan, you're not going to want to miss this story either.

THE VITAL ABYSS (Amazon) is a novella set within the Expanse universe created by James S. A. Corey, and as an author-hopeful myself, is a story that made me realize just how much I wouldn't have wanted to try and tell. It's a hard story that contains a very unsympathetic character telling a story that nearly everyone is going to have a knee-jerk reaction to because at its heart it's about human experimentation and large-scale murder. And the fact that the dynamic due of Abraham and Franck did it, and did a dang good job of it at that, makes me respect them all the more for it.
The story is told in the first-person perspective of Dr. Paolo Cortazar. He's one of the doctors on the team researching the Protomolecule and brought us the massacre from Leviathan's Wake. If you haven't read about that yet, then you really need to go back and start from the beginning of this brilliant series, because it's some of the best Science Fiction being written today. That is, Science Fiction that tells a riveting story about complex characters, where the ideas matter but just not more than the characters or the story do.
As usual, character setup is great. Writing is well-done. In terms of pacing though, this one was more of a plodder. That's because at it's core, this story is a character study about Dr. Cortazar and the choices he made to bring him to the place where he was comfortable releasing the Protomolecule on a large mass of people. It bounces between scenes from his history and time in the labs, and present day where he's being kept in a cell of sorts with the other scientists from his group by a force of Martians. For me, it was a thinker. One that got my head caught up in the implications of what was happening to the main character. Especially given how Nemesis Games ended. There's still more out there for the Protomolecule to do, from what I'm reading, and I can't wait to see where things go from here.
THE VITAL ABYSS contains an unsympathetic character telling a story about human experimentation and large-scale murder. It's brillian Expanse Sci-Fi.
So check it out. Well worth the read. And don't forget to check in on episode one. Woo-hoo!
Roll on, The Expanse!
Recommended Age:

16+ for adult themes

Language:

Infrequent but strong

Violence:

Deals with large-scale death and human experimentation

Sex:

Included, but details are avoided with an Abraham-esque flair