Review: Charlie and the Grandmothers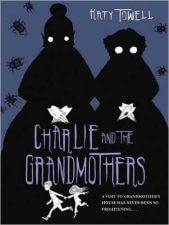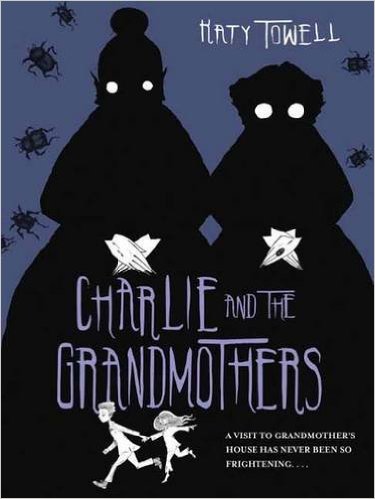 Charlie is worried. Ever since his father died a few years ago, he constantly worries about everything. Will he fall asleep in his soup and drown? Will his toes freeze off if he forgets to wear his socks? But Charlie's sister Georgie loves an adventure, and unlike her brother doesn't think about the consequences.
So when Grandmother Pearl invites them to visit, Georgie thinks it will be an exciting adventure. However, Charlie knows that they don't have a Grandmother Pearl, that both their mother and father's parents are long dead. But mother seems to be in a stupor and Charlie can't snap her out of it. With mother needing medical care, the children have no choice left but to go, and they head to granny's.
And discover that everything Charlie worries about is nothing compared to what awaits him at grandmother's house.

If your kids liked Gaiman's CORALINE, then CHARLIE AND THE GRANDMOTHERS (Amazon) is for you. It has the same atmospheric creepiness and quirky details. We follow Charlie on his adventure as he discovers what the grandmothers are really up to. But it isn't necessarily the setting, clean prose, or easy to follow plot–while all equally awesome–that makes this book shine.
The main character Charlie is always afraid, and it paralyses him. But when he discovers that his love for his mother and sister are more powerful than his fears, he becomes willing to do what he has to in order to save them. Watching Charlie grow into his confidence is what makes this a good story. The loss of his father changed Charlie, but he learns that this experience shouldn't stop him from living his own life.
Sure it's a story with a moral, but your kids won't notice. They'll have too much fun enjoying the scary adventure.
Recommended Age:

10+, dark themes may be disturbing for some children

Language:

None

Violence:

Peril

Sex:

None
Your link:
Charlie and the Grandmothers

—Amazon