Giveaway: Writers of the Future, Vol. 31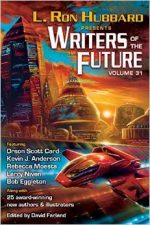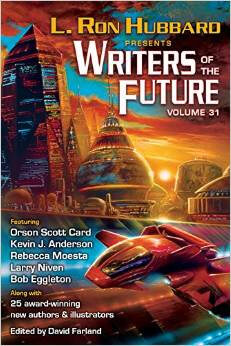 Updated 5/11/2015: Tomas D. of Houston, Texas is our winner. Congratulations! Your book will be sent out soon!
The publishers have generously provided a copy of this year's WRITERS OF THE FUTURE (Amazon), which is released today.
To enter the giveaway:
1. Email us at elitistbookreviews@gmail.com
2. Include the following in the subject line: Writers of the Future Giveaway
3. In the body of the email include your name and address.
The giveaway ends midnight (MST) on May 10th. The winner will be posted on Monday, May 11th. Good luck and May the 4th be with you!
Be sure to check out Dan's review being posted today, as well!