Review: The Archived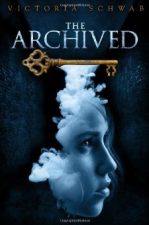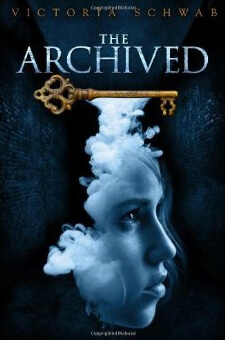 Amazon
When people die their memories and experiences are archived in a special library that few people know about. But sometimes those memories wake up, the restless and violent kind especially, and someone has to return them.
That's where Mackenzie Bishop comes in.
Four years ago, when Mackenzie was twelve, her grandfather introduced her to the Archive, where the people's Histories are stored, to learn about the job of a Keeper and take his place. She's spent the years since his death doing just that, finding Histories assigned to her by the Librarians at the Archive and returning them to their rest.

Mackenzie keeps this part of her life secret from her parents, and she has to be careful how she lies; so life goes on normally whether it's convenient to her or not. Her parents decide to move to the Coronado, an old hotel converted to apartments, where her mother dreams of re-opening the main floor coffee shop. But old buildings often have a story to tell, and it doesn't take her long to discover the murder that occurred in her apartment over fifty years ago.
When people die, their memories and experiences are archived. Sometimes the violent ones wake up, and have to be returned. An enjoyable read.
You can tell from page one of Victoria Schwab's novel, THE ARCHIVED (Amazon), that she has a deft command for prose and storytelling. It was easy to imagine the Coronado, Mackenzie's relationship with her parents, her relationship with her grandpa, and how she views her responsibility as a Keeper. We learn early on that her little brother Ben died in a tragic accident recently and her loss still affects her and her parents. Mackenzie loved her brother so much she tries to get the Librarians  in the Archive to let her see him, but it's forbidden, and some of the Librarians disapprove of her as a result. Her PoV narration is easy to read and succinct, and it isn't hard to understand her motives.
But the mystery of the Coronado is bigger than wondering about the murder of a girl all those years ago. Suddenly more and more Histories are showing up, someone is removing parts of sleeping Histories' memories, and the Archive itself is in turmoil. This isn't normal, someone is doing this, but who? She finds an ally in newfound friend Wesley, but her Librarian advocate Roland insists she not tell anyone what's she knows for her own safety and theirs. All these lies are starting to catch up with her.
The pace starts out slowly at first and takes its time building, until about the final third of the book when things really get going and I finally got sucked in to the story. There are a few blips in the narrative where Schwab's succinct prose works against itself and becomes terse enough that I had a hard time following character movement/placement. But that's a minor complaint compared to the story as a whole, which was interesting and fun to read.
Schwab slowly reveals the inner workings of the Archive and the roles of Keeper, Crew, and Librarian. As a Keeper, Mackenzie inherits the ability to read the history of things, places, and people–all she has to do is touch it. Unfortunately this means even touching her own parents means being inundated with thoughts and feelings. There's also the ability to see the doors that lead to the Narrows and the Archive, and she has a key to these doors given to her by her grandfather. Schwab keeps the world-building pretty straightforward, and it's through the mystery of the Coronado that we learn more about the magic of the Archive and those involved in the History inherent in people when they die. I was still left with a few questions by the end, but I suspect they are the kinds of questions that will be answered in book 2.
Recommended Age:

12+, although the boys probably won't like the kissing parts

Language:

None

Violence:

A fair amount throughout, Mackenzie must struggle with Histories that don't want to be returned

Sex:

Teenage kissing and hormones