Review: Steelheart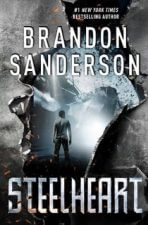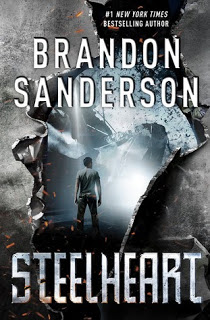 Amazon
It's been a long time since I've read a book in three days.  (You have to understand that I work two jobs and have four kids, one of which is a two-month old, so reading a book in three days is kind of like reading it in one sitting for me.)  From the prologue, STEELHEART by Brandon Sanderson (Amazon) hooked me in and never let me go.  This is the type of book that begged me to slip away from family and read for just a few minutes more; to let the dishes sit in the sink for just a bit longer so I could read another chapter; to stay up late, no matter that I had work early the next day. I just had to know what was coming next.

STEELHEART is set on Earth after an event called the Calamity has appeared in the sky and started turning some people into superheroes.  I say super heroes because of their powers, but in reality every one of them (they're called Epics in the book) has in fact turned into a super villain instead. Steelheart is one of them, and one of the most powerful.  David was present when Steelheart claimed the city of Chicago as his own fiefdom and took over.  That was the day that Steelheart killed David's father. That was the only time that Steelheart had ever been hurt in a fight and David is the only witness to it.  The tagline for the book is (as far as I can tell) "I've seen Steelheart bleed, and I'll see it again."
The setting is really fantastic. By setting the book in a present day earth Sanderson can really get down to what it is these Epics do and how they work.  He can highlight the subtle (and sometimes not so subtle) changes in society as a result of these super beings.  I love the idea of a being as powerful as Steelheart claiming the city as his own.  No one can harm him so how can anyone stop him.
It's also fun to get this view of the world through David, a regular human in a strange world.  The book is written in first person so we get a very personal view of that world and David's thoughts.  A running theme throughout the book is David's inability to make a good metaphor.  He's about as bad at it as a cat with chopsticks trying to play dominoes (see what I did there?).  I wish I had written a few of them down for example here, but you get the point.  Reading the book is just alot of fun.
STEELHEART is a gripping book about what it means to be a superhero...and how it all could go horribly wrong. A page-turner that just doesn't let go.
The thing that had me turning the pages though was the pacing.  This book moves along smoothly from one scene to the next.  There's plenty of action, but then even the interpersonal scenes are gripping.  As David helps plan to take Steelheart down you just race through the words wanting to see what happens next.  Also, I'm kind of a sucker for a cliffhanger at the end of chapters.  I love it. When you get to the end of a chapter and the last line is "And then I turned around and her sword was at my throat," you just HAVE to flip the next page and see what happened next. (That's just an example by the way that I made up.  As far as I can remember, which is pretty well, there are no swords at people's throats at the end of chapters.) Some may dislike method for keeping the reader reading, but I'm not one of them.
Guys, STEELHEART is a good book.  This is a book that my wife and I were fighting over to read (I won, by the way).  If you're a fan of Sanderson's work, go buy it.  If you're a fan of super heroes, go buy it.  If you're a fan of good books that you don't want to put down and keep you up late in the night turning pages to finish reading and then you're sad when it's over because you have to wait for the next book in the series and that's going to take so long and I don't think I can wait that long, then go buy it.  If you're a fan of slow boring books with no characterization and little plot, then I'd advise against it.
Recommended Age:

As soon as they can

Language:

I think two words in the whole book and not major ones at that

Violence:

A few action scenes, nothing too gory, but it is there

Sex:

None