Review: The Raven Boys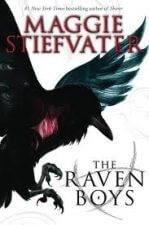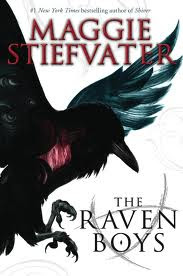 Amazon
I don't get as much time to read books these days as I'd like to, so I've widened my available reading time by opening up to the wonderful world of audiobooks. I found myself with a long drive ahead of me and nothing picked out to read, so I went to my library and checked out a digital audiobook. Time was short, so I didn't have much of a chance to research what I wanted to read.

Which is a long way of saying I wasn't quite sure of what I was going to get when I picked out Maggie Stiefvater's THE RAVEN BOYS (Amazon).
Going into it, details were sketchy. I knew it had a 4.05 on Goodreads–with over 22,000 reviews–so clearly it had some appeal. I knew it was about a girl and some boys, and that's all I really had time for before I downloaded it and started listening.
I didn't love this book, but if I'd started a relationship with it, I would have given it the "It's not you, it's me" talk. Because I'm not the target audience, I soon discovered. This is very much a teen fantasy romance novel, and… I'm far from a teen fantasy romance reader. Despite this fact, I still finished the book, mainly because there were some fantasy elements in it that were strong enough to get me through the lovey-dovey stuff.
Blue Sargent comes from a family of psychics, and for as long as she can remember, her family has been telling her that if she ever kisses her true love, he'll die. Interesting premise. Add to that a plot of a rich teenage boy hunting the grave of a long lost Welch king, some cool fantasy world building, and well-drawn characters, and you've got a recipe for success on your hands.
Just not a book that I'm going to love.
Very much a young adult book that focuses on the bits and pieces of romance that are involved in an adolescent's life. Not much else though.
There were long swathes of girls and boys thinking and yearning and debating who to kiss. Intense descriptions of hand holding and whispers that tickle ears and touches filled with electricity and desire. If that sounds like something you'd like, allow me to point you in the direction of this fine novel. If not, then you're probably better served looking elsewhere.
Even for you romance fans out there, I have a few caveats. First up is the fact that this is very much the first book in a series. I'm not going to spoil anything in this review, but be aware that there are some major plot points that aren't going to be tied up by the final page. Disappointingly so. I like my main plots taken care of, and I felt like Stiefvater promised some things that weren't followed through on. It's a literary bait and switch, and I don't like the technique.
Then again, maybe if I were a big romance fantasy fan, I'd be all aflutter with the thought of more pages with Blue and the Raven Boys. I have the ARC for the second book, but I don't think I'll be reading it.
In the end, it's a great book for what it's trying to be. Just not a great book for me.
Recommended Age:

16+ (with caveats about the language)

Language:

Yes. A few f-bombs peppered throughout the text.

Violence:

Nope

Sex:

A brawl here or there, but nothing beyond punching and some pointed guns