2013 Hugo Awards Voting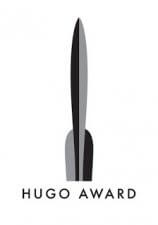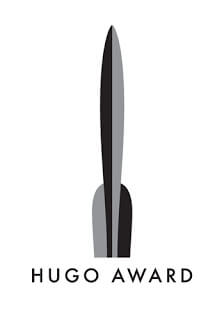 This is it everyone. If you can vote for the Hugo Awards, you have have until July 31st to do so. Honestly, vote for who you feel is best and most deserving, but most of all, JUST VOTE!
So who are we voting for? Well, that's a bit complicated in some aspects. It's a very odd field this time around, especially in short fiction. I know we usually review the short fiction, but there doesn't seem to be any point to it. We just end up saying, "Hey we really liked this one. But we can't discuss it without major spoilers because of how short the pieces of fiction are.

Stay with us for a moment while we digress a tad bit here. Short fiction is pretty weird. It just isn't as readily available to the reading masses as novels. You don't just go onto Amazon or to B&N and grab a short story. That's why you only see three short stories nominated this year. It's disappointing. Most readers don't want to pay a subscription to a magazine in hopes that they get a couple short stories they like. I don't know what the solution is.
Anywho, here is a quick list of who we, as a consensus here at EBR, are voting for. Each of our individual picks may be different than what you see on this list, but this is our group-think.
Oh! Before we get there, one last thing. We sincerely hope that you think EBR is the most deserving in the category of Best Fanzine, but if not, we completely understand.
No, really. We really do get it. This is is all a matter of personal opinion, isn't it? So really, you can't be wrong. There is no right or wrong answer. Regardless of what happens, we are all overwhelmed by the well-wishes and congratulations we have received. It is an honor, and we are humbled… well, as much as we CAN be humbled!
To all those who nominated us, thank you. You are amazing! Regardless of the result, we will continue working hard here at EBR. We will continue give you reviews and interviews. It's the least we can do for readers as awesome as you all.
Now, back to the voting. Here we go:
Best Novel:
REDSHIRTS – John Scalzi
Best Novella:
The Emperor's Soul – Brandon Sanderson
Best Novelette:
Fade To White – Catherynne M Valente
(This one was really hard to choose)
Best Short Story:
Mono No Aware – Ken Liu
Best Related Work:
Writing Excuses Season Seven – Brandon Sanderson, Dan Wells, Mary Robinette Kowal, Howard Tayler and Jordan Sanderson
Best Graphic Story:
(We were evenly divided here, so we are listing both)
Schlock Mercenary: Random Access Memorabilia – Written and illustrated by Howard Tayler, colors by Travis Walton
Locke & Key Volume 5: Clockworks – Written by Joe Hill, illustrated by Gabriel Rodriguez
Best Dramatic Presentation, Long Form:
The Avengers
(All the movies here were good, so to us, it doesn't matter who wins)
Best Dramatic Presentation, Short Form:
Fringe, "Letters of Transit"
Best Editor, Short Form:
Jonathan Strahan
Best Editor, Long Form:
(Again, we split)
Toni Weisskopf
Lou Anders
Best Professional Artist:
(Yes, another tie)
Vincent Chong
John Picacio
Best Semiprozine:
Clarkesworld
Best Fanzine:
Elitist Book Reviews – Edited by Steven Diamond
The John W. Campbell Award for Best New Writer:
Chuck Wendig
So there you have it. If you don't see a category here, it's because we didn't feel like we knew enough to make an educated vote.One thing we will not do is just put someone down. That's not how we roll. If we don't know, we don't know.
To all the nominees, good luck!
*Note from Steve: I will be at WorldCon this year. Feel free to find me and chat. When not on panels (I'm on four so far), I'll be running around trying to meet my favorite authors, artists and editors. Don't hesitate to approach me… I'm really not that special. And I like to talk. A lot.