Giveaway! The World of the End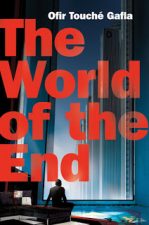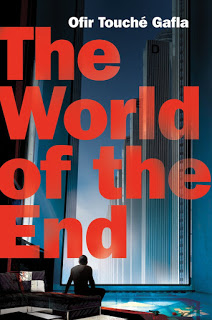 UPDATE 7-1-13:
Thank you to everyone that responded to the giveaway we had for THE WORLD OF THE END  by Ofir Touché Gafla.  It was an incredibly strong response, but there can only be one winner. Randomness has chosen the winner:
Shane O'Neil
Congrats! We hope you enjoy the novel (it will go out in the mail shortly). As for those of you who did not win, have no fear, there will be another giveaway soon!
***

We don't do giveaways here at Elitist Book Reviews often. It's not something we are proud of, so here we are, rectifying that particular issue.
Up for grabs today is a copy of THE WORLD OF THE END by Ofir Touché Gafla (Amazon). We've not yet had a chance to review it, but that has no bearing on us giving out a free book!
Here's the blurb from Amazon.com:
As an epilogist, Ben Mendelssohn appreciates an unexpected ending. But when that denouement is the untimely demise of his beloved wife, Ben is incapable of coping. Marian was more than his life partner; she was the fiber that held together all that he is. And Ben is willing to do anything, even enter the unknown beyond, if it means a chance to be with her again.
One bullet to the brain later, Ben is in the Other World, where he discovers a vast and curiously secular existence utterly unlike anything he could have imagined: a realm of sprawling cities where the deceased of every age live an eternal second life, and where forests of family trees are tended by mysterious humans who never lived in the previous world. But Ben cannot find Marian.
Desperate for a reunion, he enlists an unconventional afterlife investigator to track her down, little knowing that his search is entangled in events that continue to unfold in the world of the living. It is a search that confronts Ben with one heart-rending shock after another; with the best and worst of human nature; with the resilience and fragility of love; and with truths that will haunt him through eternity
This sounds like something a good chunk of our readers here at EBR could definitely go for. The rules for this giveaway are simple:
1) US residents only. Sorry, them's the rules.
2) Email us at elitistbookreviews[at]gmail[dot]com with your mailing address and we'll pick a winner at random and have the book shipped to you.
Good luck! And as always, keep on reading!
…speaking of reading, here's a link to the first chapter of Gafla's THE WORLD OF THE END for your enjoyment: THE WORLD OF THE END – Chapter 1