2011 Hugo Ballot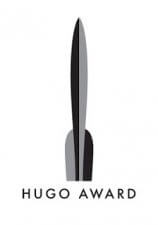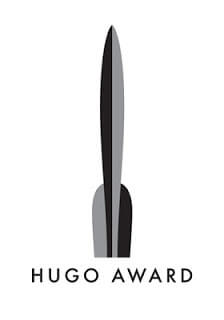 Well, this Sunday (the 31st of July) is the deadline for Hugo voting. We cast our individual ballots (well, those of us eligible anyway), but we figured we should let you all know what we picked, why we picked them, and where there were differences of opinion if there were any. If you don't see a category on here, it's because we didn't vote in that category.
Here we go!

BEST NOVEL
Steve's Pick: FEED by Mira Grant
This was the only Hugo Nominated novel that I enjoyed from beginning to end. This is one of the best zombie novels out there right now, and I loved how self-aware the the world within the book is. Do I think this book is going to win? I kinda doubt it. I think Connie Willis is kind of an auto-win, which is a disappointment to me personally. I'm a tad bothered that BOTH of Willis' novels are lumped together. It seems a bit unfair to the other nominees. It isn't that Willis (or any of the other authors for that matter) aren't deserving, it's just that Mira Grant was able to create a single novel that was self contained (mostly), and that was so incredibly fun.
Differing Opinions? Shawn's Pick – Blackout/All Clear by Connie Willis
BEST NOVELLA
Steve's Pick: "Troika" by Alastair Reynolds
I think Shawn's Novella post pretty much explains why "Troika" was so awesome. This was such a tough category, and really any of them could win. This was my personal favorite.
Differing Opinions? Shawn's Pick – "The Lifecycle of Software Objects" by Ted Chiang
BEST NOVELETTE
Steve's Pick: "That Leviathan, Whom Thou Hast Made" by Eric James Stone
Eric James Stone is one of the best short fiction writers out there, and this is one of his best works. Religion in the future that doesn't just say, "Ah, well, religion is stupid and so is everyone that follows it." Completely awesome.
Differing Opinions? Nope. We ALL liked this one the best.
BEST SHORT STORY
Steve's Pick: "The Things" by Peter Watts
This story was fantastic all the way around. One of the most fun short stories I have read in a long time. I did vote for Mary Robinette Kowal for 2nd place here…you know, for those keeping score.
Differing Opinions? Nope. I have them all brainwashed!
BEST RELATED WORK
Steve's Pick: Writing Excuses
If you are a hopeful author, there is a ton of really good information on this podcast. Run by Dan Wells, Howard Tayler, Brandon Sanderson and (now) Mary Robinette Kowal, this is pretty much a go-to resource.
Differing Opinions? Nope. Considering we all want to be authors, this is an easy choice for us. And we're all still upset Elitist Book Reviews wasn't nominated…
BEST GRAPHIC STORY
Steve's Pick: Schlock Mercenary: Massively Parallel
This web-comic just does it for us. It's reliably funny and well thought out. Not much else to say…
Differing Opinions? Nope.
BEST DRAMATIC PRESENTATION, LONG FORM
Steve's Pick: Inception
Yay for movies!! This is where I get to turn off the critical part of my brain and just relax. I could vote for any of the nominated works except Harry Potter and feel good about it. But I just love Christopher Nolan's films. All of them. Seriously though, the rest are all awesome too (except Potter. I'm just not anywhere close to being a fan).
Differing Opinions? None.
BEST EDITOR, LONG FORM
Steve's Pick: Lou Anders
In just a few short years, Lou Anders has taken Pyr to one of the best publishing houses for SF&F. not to mention he's a pretty good Art Director too. Lou Anders is a stud, and deserves this freaking award.
Differing Opinions? No, I didn't allow any on this one.
BEST EDITOR, SHORT FORM
Steve's Pick: Jonathan Strahan
Strahan and Anders edited SWORDS & DARK MAGIC, one of the best short fiction anthologies EVER. I wasn't about to pick anyone else.
Differing Opinions? Nope.
BEST PROFESSIONAL ARTIST
Steve's Pick: Stephan Martiniere
I like every artist on this list. Every single one. This was my second hardest category to make a decision in. I'll be honest here, I'll be stoked for whomever wins.
Differing Opinions? No one else had an opinion in this category.
JOHN W. CAMPBELL AWARD FOR BEST NEW WRITER
Steve's Pick: I'm not telling.
No, seriously. I will never tell anyone my pick here. I either voted for Larry Correia or Dan Wells. One was first, one was second. Why won't I just tell? Because I am very good friends with both of them. It just wouldn't be right for me to spill the details of my vote here. I wish I could vote for them both at #1, but the system doesn't allow it. I hope one of these two wins.
The Other Votes:
Dan Smyth: Dan Wells
Vanessa: Dan Wells
Shawn: Dan Wells
Nick: Can't say for the same reason's as Steve
And there you have it. I look forward to attending the Hugo Awards Ceremony at WorldCon next month.
List your votes in the comments section.