Review: 2011 Hugo Novellas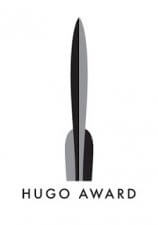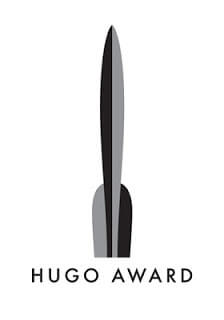 Here we are with the Hugo novellas. In case you are wondering, a novella ranges from around 17,500 words and measures up to 40,000 words in length. There's some beautiful stuff in this set of nominated works—in fact, it was a little hard to choose which was the best. In the end, this category will vary a lot from reader to reader. Anyway, let's jump in.

"The Lady Who Plucked Red Flowers Beneath the Queen's Window" by Rachel Swirsky
Wow! If there were an award for just plain coolness, of breathtakingly beautiful scenes and weird and wonderful magic, then this novella would win hands down. It's the story of a female magician—males aren't allowed to be magicians—who is betrayed and killed and subsequently recalled to life to help various rulers and magicians and teachers throughout the ages. Each scene is gorgeous, interesting, and wonderful. There was enough magic here to last through a couple of novels (at least) and I ate through it ravenously. Sadly, the ending kind of fell apart for me. The story just didn't tie together very well. Some of the scenes that I had earlier hoped would come into play in the end turned out to be pretty useless, other than being cool. It was such a bummer, because if it had come together at the end a bit better, this would have been my favorite.
"The Lifecycle of Software Objects" by Ted Chiang
This is a novella that puts a different twist on the emergence of Artificial Intelligence. The book posits that intelligence requires the time and experience that humans get by learning and growing and interacting to emerge. Thus the AI's in this novella are raised from infancy and we see their development over the years. I have a strange love/hate relationship with this novella. I actually read it first a year ago when it was published by Subterranean Press. I mean come on, this is a Ted Chiang story, which is reason enough to rejoice. I read it completely in a day and I was actually very disappointed. Chiang's work is brilliant, and while I was reading this one I saw glimpses of brilliance. I saw pathways that I sorely wanted Chiang to explore, and then he never did. I was pretty bummed out. Then I started discussing it with my dad who loved it to death. He saw it as an allegory for God and his creations and thought it was brilliant. I realized that I had committed one of the cardinal sins for reviewers: I judged the work not based on what it was, but what I wanted it to be. Shame on me. I'm happy to report that I reread "Lifecycle" and found it wonderful. I still wish he had expounded upon some of the ideas introduced here, but it was still quite good. Was it my favorite of Chiang's work? Probably not. But even a middling work from Chiang is enough for a Hugo nomination in my opinion.
"The Maiden Flight of McCauley's Bellerophon" by Elizabeth Hand
Here is a weird story about a motley group of characters striving to recreate footage of McCauley's Bellerophon that has been sadly destroyed by a fire. The characters were interesting, the plot was OK, and then at the end it had a chance to be great. I thought I saw where the ending was going and I was excited about it. Then the story stopped short, tied up none of its loose ends, and sputtered out into nothing. Just like with "The Lady" this one would have been great if it had been a tad more solid in the end.
EBR ranks the novellas for the 2011 Hugos.
"The Sultan of the Clouds" by Geoffrey A. Landis
Here we have some good old-fashioned fun space opera. We have cities floating around Venus' acidic clouds, weird alien family relationships, action, gadgets, and intrigue. It was a fun story with big fun ideas and I really enjoyed reading it. I'd say more, but short fiction gets completely ruined if you get more than a few details. It's awesome, enough said.
"Troika" by Alastair Reynolds
Can Alastair Reynolds write anything but top-notch Science Fiction? How is it that his short work can be singled out for the Hugos and yet his novels never seem to be nominated? We need to rectify this. STAT. "Troika" is a great first contact story that is told as a flashback as the main character is searching for a woman to tell his story to. I'm dying to tell you why it's really more than that, but I won't let you all pull it out of me. We'll just leave it at that, and say that the first contact stuff is top notch. There are images here that are still in my head because they were so cool.
All in all I think the novellas were my favorite of the categories to go through (novels included). There's enough time and space to really tell a top-notch story with cool ideas, but not so much as to get bogged down. If you read only one category, make it the novellas. There's some amazing work being done.
My order? Man, picking the top three was tough. He's what I voted:
1. The Lifecycle of Software Objects
2. The Sultan of the Clouds
3. Troika (Steve informs me that this was his pick)
4. The Lady Who Plucked Flowers from Beneath the Queen's Window
5. The Maiden Flight of McCauley's Bellerophon