Archived posts
Best of 2011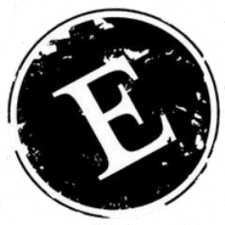 It was our New Year's Resolution for 2011 to make sure that our Best of 2011 post actually made it into 2011. And yeah, we totally nailed it! (Barely)
This year was just unreal. How do you pick the best books when there were so many freaking amazing ones? The answer?
Dart-board……….. OK not really. Maybe. And like usual, we cheat if an author had more than one book out.
BEST OF 2011–These were our collective favorite reads of the year.
Read the rest of this post »
Review
Planesrunner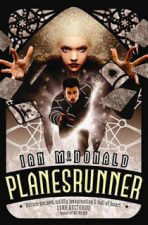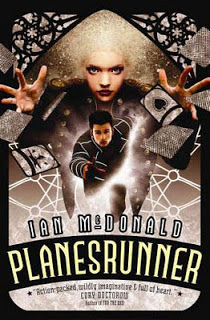 You know him for his Science Fiction like THE DERVISH HOUSE (EBR Review) and others, but now Ian McDonald invades YA territory with PLANESRUNNER (Amazon) and a world where the Earth exists in almost limitless parallel universes.
Our PoV character is teenage Everett Singh, soccer goalie, science smarty-pants, and son of the brilliant Tejendra Singh, who created the infundibulum–a sort of map to the parallel universes, or "planes". Before now only the ten Earths that have been able to create gateways can visit each other, but with Tejendra's invention any earth can be jumped to. But agents from the E2 plane will do anything to get the infundibulum, even kidnap Tejendra from under Everett's very nose. Little do they know that it's Everett who his dad left it to for safekeeping, and he'll do anything to rescue his dad.
Read the rest of this review »
Review
Ready Player One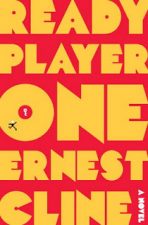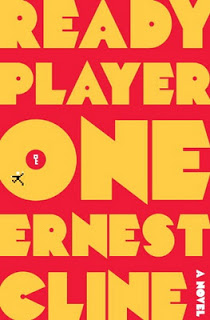 READY PLAYER ONE by Ernest Cline (Amazon) is a book I'd come across in various online blogs and forums. Going into it, I knew it was some sort of love letter to 80s pop culture. Since I'm sort of an 80s pop culture nut myself, I figured I'd give it a go.
What I got was so much more.
There are few books these days that can make me stay up late, read during breakfast, and keep reading during my lunch breaks (or skip my lunch breaks altogether). This is one such book. I finished it in under a day. Once I started reading, I just had to know what happened next.
Read the rest of this review »
Review
The Crimson Pact: Volume 2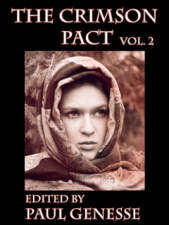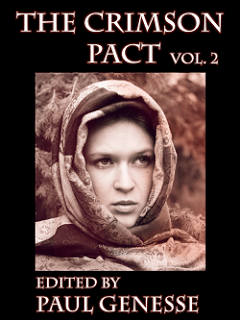 I had massive reservations about trying to review this one. Yes, I reviewed the first volume, and so it only makes sense that I should review the second… and yet… How does one go about reviewing a short-story anthology that includes the first authorial offering of one's near-perfect boss? Or even how does one have the audacity to review such an anthology that is so closely connected to the review site itself? I mean it. How do you even start to tackle something like that? To tell you the truth, I have absolutely no idea. So, I'm just going to tell you what I thought about it–straight up–and hope that it comes across well.
Read the rest of this review »
Review
Ghost Story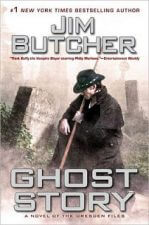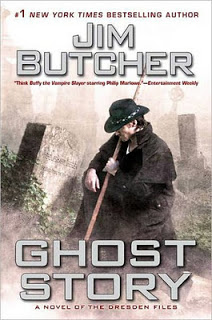 I realize this review is fairly (really) late. I simply wasn't sure what I should say about Jim Butcher's latest. Overall I love this series, but there have been some moments that have driven me absolutely crazy (like the whole novel, TURN COAT). The newest Dresden Files novel, GHOST STORY (Amazon), is not the absolute best in the series, but is isn't the worst either. In the end, it's fairly solid.
What GHOST STORY amounts to is "It's a Wonderful Life, Dresden Edition"… kinda.
Read the rest of this review »
Review
Dark Descendant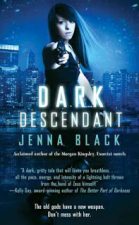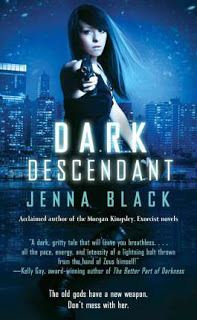 Nikki Glass is a descendant of Artemis. Yes, that Artemis. But it isn't until she unwittingly becomes one of the Liberi that she becomes immortal and her powers of the hunt manifest.
Read the rest of this review »
Review
The Unincorporated Woman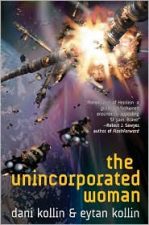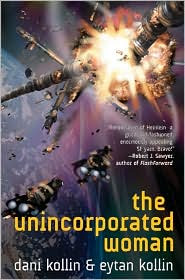 In case you can't tell from the titles, THE UNINCORPORATED WOMAN (Amazon)is the third in the Unincorporated series by the Kollin brothers Dani and Eytan. It follows THE UNINCORPORATED WAR which was a sequel to THE UNINCORPORATED MAN. I believe subsequent volumes will be titled The Unincorporated Gas Station and The Unincorporated (fill in here).
Read the rest of this review »
Review
This Shared Dream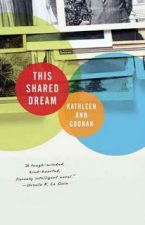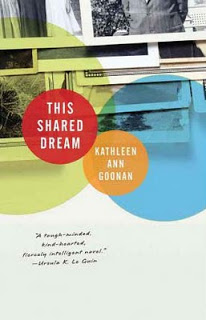 Siblings Jill, Megan, and Brian were orphaned while in their youth—but now as adults they still don't know what really happened, since their parents simply disappeared. It turns out that their parents had something to do with the development of Q, a sort of world network of education and communication, and its later incarnation: the Device, the machine that will change the world.
But someone wants the Device for their own use, and Jill and her family are in danger.
Read the rest of this review »
Review
Le Guin's A Wizard of Earthsea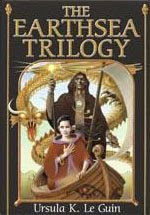 Perhaps Ursula K. Le Guin's most recognizable work, her Earthsea stories are categorized as YA—but are definitely worth reading as adults. The first novel, A WIZARD OF EARTHSEA was published in 1968, and revolves around the wizard Ged and the islands and sea of Earthsea itself. It starts off with Ged leaving home to learn magic at a school. Sound familiar? Le Guin is the reason why it does.
Read the rest of this review »
Review
The Unincorporated War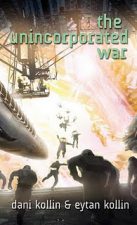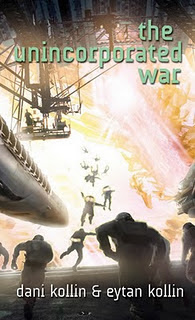 You may remember that THE UNINCORPORATED MAN (EBR Review) followed the adventures of Justin Chord, a man who had frozen himself in a time capsule to be reawakened when the cures to his diseases were found and he could be revived to live again. Justin indeed was awakened to a world run by the system of incorporation, the selling of personal shares to individual lives. The vast majority of mankind was working, not able to make their own decisions, towards being a majority share holder in their own stock thus taking control of their decisions and their lives. Justin saw the system as tantamount to slavery and started to oppose it immediately. The end of THE UNINCORPORATED MAN saw Justin forced into space towards the outer planets starting a revolution that pitted the outer planets and asteroid belt versus Earth and its incorporated system.
Read the rest of this review »