Category ::
Editorial

:: Page 2
Hugo Reaction
So I've been getting a lot of questions about the Hugo Award nominations this year. I've been thinking about it all since I was notified of the nomination, and I honestly still don't know how to feel. Mostly. Kinda.
Let's start with the basics. Here are Elitist Book Reviews, we are nominated for our second straight Hugo Award for Best Fanzine! This is completely awesome, and not something I ever thought possible. When I started EBR with a good friend, I just wanted to write reviews for novels. I wanted to recommend the books I loved to everyone. EBR was my outlet for that love of fiction in all forms.
Read the rest of this post »
How to Review Books the EBR Way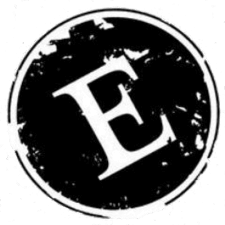 I get asked on a weekly basis about my method for reviewing. Why? Heck if I know, but I like to think that all the questions mean I'm doing something right.
Recently, a friend of mine sent me an email detailing his thoughts on a book he had read based on an old review I'd written – SERVANT OF A DARK GOD by John Brown. Obviously, since he is an intelligent chap, he agreed with the review. One of his acquaintances, however, didn't. This isn't an unusual occurrence. Amazingly enough, people don't agree on everything – a shocker, I know. I don't have a problem with people not agreeing with me. Usually. Where my problem resides is when people think they are among the best of literary critics, and slam (or praise) a novel in defiance of any logical thought.
Read the rest of this post »