Book Series ::
Zombie Apocalypse
Zombie Apocalypse — #1
Can You Survive the Zombie Apocalypse?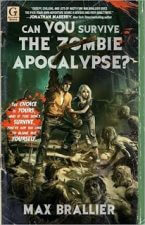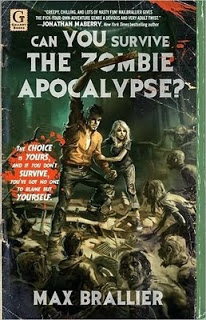 CAN YOU SURVIVE THE ZOMBIE APOCALYPSE? (Amazon) by Max Brallier has managed to break us out of our staunch anti-zombie book stance. It is a choose-your-own-adventure book for an adult, with a setting of… you guessed it, a zombie apocalypse. We figured it was different enough we could relent on our anti-zombie attitude for one more book.
We are glad we did. This book is a riot!
Read the rest of this review »