Book Series ::
The Eternal Sky
The Eternal Sky — #1
Range of Ghosts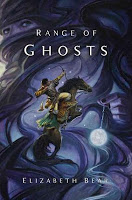 After the Great Khan's death his heirs fought over his empire, wiping out entire armies. A grandson of the Khan, Temur is left for dead on the battlefield and miraculously survives to join the refugees fleeing the Steppes. But in order to avoid notice by an enemy that would kill him, he hides his identity.
Samarkar, former princess and now a widow, is close to completing her training to become a wizard. But despite great sacrifice, there's no guarantee that she will actually be able to wield magic at all.
The necromancer al-Sepehr is aiding Temur's cousin to re-conquer the Khaganate, and he will do anything to win, even raise the dead to fight the living.
Read the rest of this review »
The Eternal Sky — #2
Shattered Pillars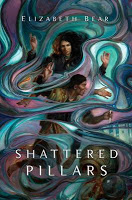 I was blown away by RANGE OF GHOSTS (EBR Review) last year, and was so excited to receive SHATTERED PILLARS (Amazon) in the mail, the second installment of Elizabeth Bear's The Eternal Sky trilogy. But before I start the review, if you haven't read GHOSTS, stop and read it before you continue. PILLARS will not make sense if you read them out of order.
Read the rest of this review »
The Eternal Sky — #3
Steles of the Sky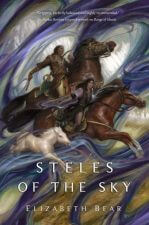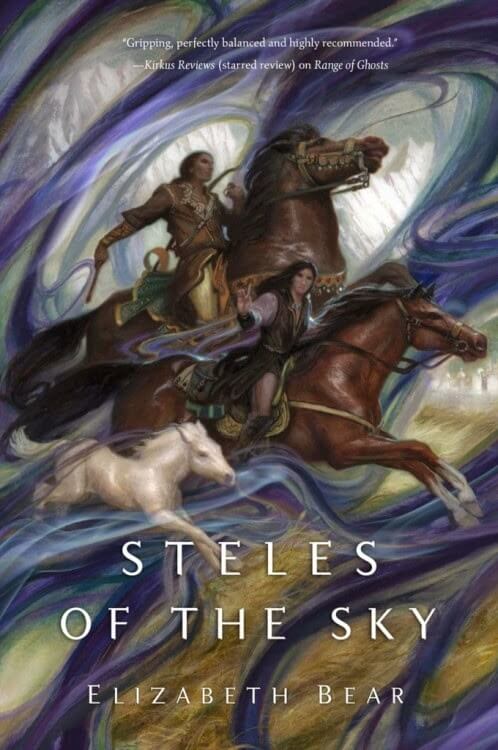 It took me a while to catch on to this series by Elizabeth Bear.  I'd seen reviews when the first book, RANGE OF GHOSTS, came out, including here at EBR (EBR Review).  I even saw the second book in the series, SHATTERED PILLARS, come out and also reviewed here (EBR Review).  The books started to sit in my mind a bit.  It took a while, but they sounded like something I needed to be a part of.  So late last year I finally got RANGE OF GHOSTS (loved it), and for Christmas I received SHATTERED PILLARS (fantastic) so that I could be ready to go when the last volume STELES OF THE SKY (Amazon) came out.
Read the rest of this review »