Book Series ::
The Black Iron Legacy
The Black Iron Legacy — #1
The Gutter Prayer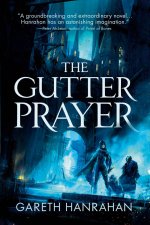 This one sat on my shelves for way too long. Being fair, after I first got it, I read the opening chapter and was totally turned off by what I found. Put it back on the shelf and forgot about it for a while. After seeing some buzz about it though, I decided to pick it back up. Still hated that opening chapter (a prologue that really wasn't a proper prologue), but after that it got pretty decent and didn't bother me again until the end of chapter 1. 🙂
Read the rest of this review »
The Black Iron Legacy — #2
The Shadow Saint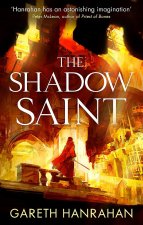 Potential. Potential. Potential.
This was my mantra after having read the first book in this series, THE GUTTER PRAYER. In what ended up being the most influential ways, that single repeated word kept me from picking up this second book in the series for quite some time. Then I came across a picture of Rob J. Hayes (EBR Archive) on Twitter where he was reading a copy of this book… and for some reason, I couldn't get the freaking thing out of my head. Something about the way he was looking at its open pages almost haunted my reader brain. Thus, when I came across an announcement that the third in the series had an upcoming release date (yesterday, as it happens), I bit the bullet and bought all three. I just couldn't help myself.
And, man, am I glad I did.
Read the rest of this review »
The Black Iron Legacy — #3