Book Series ::
Collegia Magica
Collegia Magica — #2
The Soul Mirror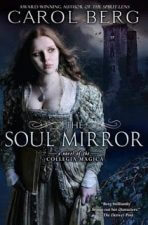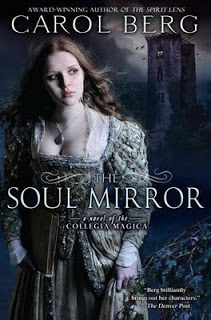 Magic is not what it used to be. Now it's less potent. It's less reliable. Fewer people can use it. As a result science has gained popularity and the people of Sabria are experiencing a Renaissance.
But the Aspirant wants to change all that—and he will resort to murder to get what he wants.
The story began in Carol Berg's THE SPIRIT LENS (Amazon), a fantasy whodunit told from the viewpoint of Portier, cousin to the king, and charged with finding the source of a failed assassination plot. It unravels into a mystery beyond a simple murder attempt and into full-blown conspiracy, with the king's bosom friend Michael de Vernase as the suspected instigator.
Read the rest of this review »
Collegia Magica — #3
The Daemon Prism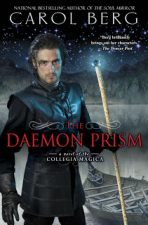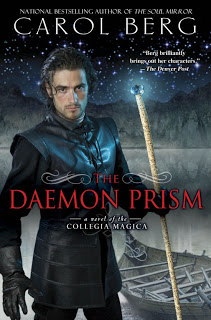 I've been looking forward to reading THE DAEMON PRISM (Amazon) since reading THE SOUL MIRROR (EBR Review) in May. I had no clue what to expect, or where Carol Berg was going with the story. After the stunning climax in MIRROR, what else could happen? As it turns out, there's an even bigger plot we haven't discovered yet.
Read the rest of this review »