Book Series ::
Chronicles of Siala
Chronicles of Siala — #1
Shadow Prowler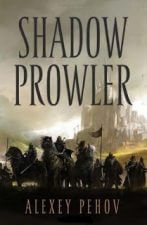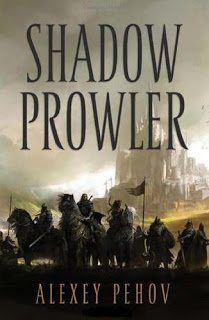 SHADOW PROWLER (Amazon), by Alexey Pehov, was quite a surprising read for us. All we knew going in was that eight or so years ago it was released in Russia, the translation was done by Bromfield (of Nightwatch translation fame), and that the author had some recognition in his home country.
Just picking up the book gave us confidence in it. The cover art depicts an obvious epic fantasy, and it looked gritty enough to hold our attention. Before we even read the excerpt on the back we were really excited. Especially Nick, since he loves Russian writing (even if it is translated).
However, the excitement we both had for the book dissipated immediately (and more than just a little) when we read the back cover blurb. Nameless One, Ogres, Elves, Quest for "the-relic-that-will-save-the-day"…Uh oh! It's like Pehov went to great lengths to use every single fantasy trope or cliché in this book. Nevertheless, since we ARE the most important book reviewers that have graced the internet, we moved forward in reading the book.
Read the rest of this review »