Book Series ::
A Land Fit for Heroes
A Land Fit for Heroes — #1
The Steel Remains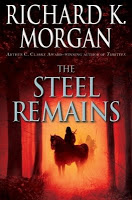 THE STEEL REMAINS (Amazon) is Richard K. Morgan's first foray into the fantasy genre, after a strong history in Science Fiction, as well as being a winner of an Arthur C. Clarke Award, Philip K. Dick Award, and a John W. Campbell Award. Obviously, we were interested to see how he would do in his new genre experiment. There was very little that disappointed, though we did give thoughtful pause as to just how good it actually was.
Morgan doesn't seem to be one for half measures. We are under the impression that he is either 150% or 0% in his writing. In this first entry into a planned trilogy he establishes that he does indeed have what it takes to be an epic fantasy writer. However we wonder whether we can place him on the level of Abercrombie, Martin, and Bakker, and are interested for the series to be finished so we can decide.
Read the rest of this review »
A Land Fit for Heroes — #2
The Cold Commands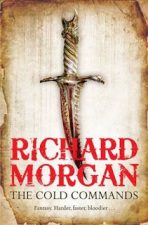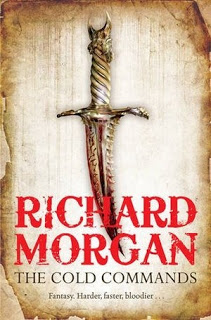 What a truly disappointing task it is to write a mediocre review for a highly anticipated sequel. I finished reading Richard K. Morgan's THE STEEL REMAINS (EBR Review) a short time ago. The book had some rough edges that needed some buffering but it was a promising start to series by a well established author. I read the book as quickly as possible so that I could start THE COLD COMMANDS (Amazon) the moment it arrived. Sadly, this is one sequel that left me unfulfilled. This review contains some things readers may consider SPOILERS, so please read at your own risk.
Read the rest of this review »
A Land Fit for Heroes — #3