Book Author ::
K.J. Parker

:: Page 2

Review
The Folding Knife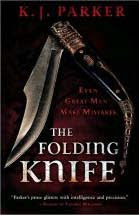 With luck, intellect, and an innate skill with strategy on his side, Basso is a powerhouse of ambition. His goal: to take everything he can and control the rest. Just because he can.
Well, at least that's what he'll tell you. But, as Basso would say, there's always another reason.
Set in the ancient Rome-like city of the Vesani Republic, THE FOLDING KNIFE (Amazon) follows the life of Bassianus Severus, First Citizen, from the odd circumstances surrounding his birth, to his meteoric rise in the banking industry, to becoming the elected leader of the most civilized city of the known world. It's a story of politics and business, of love and hate–and how little it takes for one to become the other. But mostly it's about Basso, and no matter how great a man becomes, and how pure his intentions are, when everything finally crashes the sound can be deafening.
Read the rest of this review »
Review
The Company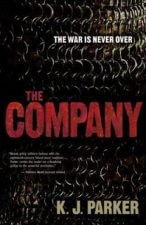 K.J. Parker's THE COMPANY (Amazon) has a paperback release here shortly. We figured after reading the Engineer Trilogy that we should give her (K.J. Parker) another chance. Bottom line here: we really wanted to like this novel, but at the end of the day, we were left unsatisfied.
Let's be clear here, we didn't hate THE COMPANY, but we sure didn't love it either. This novel follows the story of A Company, a small group of soldiers who were considered the most fearsome during a past war. THE COMPANY is partially about their attempts to reintegrate into society after the war, and partially about their attempts to colonize an island they… procured.
Read the rest of this review »
Review
Devices and Desires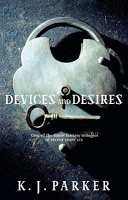 The first thing that comes to mind to mention for K.J. Parker's first entry into her Engineer Trilogy, DEVICES AND DESIRES (Amazon), is that the author knows how to do her research. There are very technical descriptions for nearly everything in the novel, and it really lends a lot of credibility to both the story and the writer. However it isn't without drawbacks.
We will get to those later though; let's do like we were taught and focus on the positive. The book was interesting and the plot is engaging. Most of the character's exploits are fun to read, with a few exceptions. The plot is also laden with political intrigue and it plays out remarkably well.
OK, we did our job as reviewers and at least acknowledged the good.
Read the rest of this review »