Posts that have been tagged with: "
Western

"

Review
The Thicket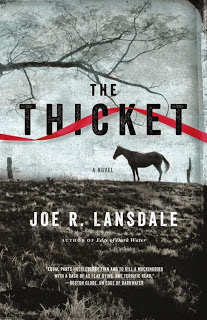 I'm not entirely sure when I last read a Western. Probably TRUE GRIT. Before that? Who knows? See, I grew up on Westerns. Louis L'Amour was my go-to author for the longest time. I loved the sense of adventure and the roughness of the world L'Amour's characters inhabited. I watched John Wayne movies and loved every last one of them. From there came Tombstone and Unforgiven, and I realized how much I loved a darker Western story. I count NO COUNTRY FOR OLD MEN in that camp. But really, finding good Westerns is tough sledding these days. For me, I know within the first page of a novel or the opening minutes of a movie if I'm going to like it or not.Read the rest of this review »
Review
Deadman's Road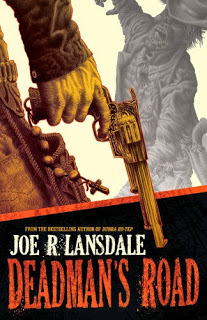 Does this look familiar? It should. I originally posted this review back in 2010. So why am I redirecting you to it now? Well, because this awesome collection can be purchased with ease now, and without murdering your wallet, from Tachyon Publications. This is the collection I recommend to everyone who is new to Joe R. Lansdale, because I loved it so much when I first read it in 2010. So anywho, here is the review for any of you who missed it the first time around.
Review
Red Country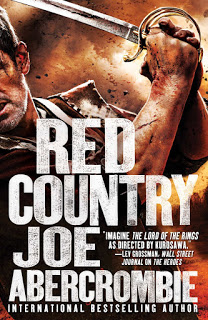 I love Westerns. LOVE them. I grew up reading Louis L'Amour and watching John Wayne movies. When I got older I found I loved the more mature stories in the genre. You know, Unforgiven and the like. Can you even begin to imagine how excited I was when Joe Abercrombie announced his next novel would have Western themes in it? And it would be called RED COUNTRY? If that doesn't scream Western-styled violence, I don't know what does.Read the rest of this review »
Review
True Grit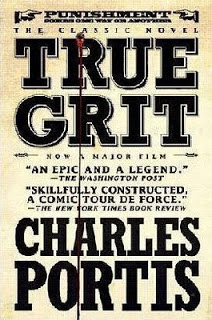 I grew up a John Wayne fan; I readily and unashamedly admit it. For whatever reason I absolutely loved his movies–The Longest Day, McLintock! and El Dorado being among my favorites. My grandparents owned a video rental store, so when I wasn't watching Transformers, Voltron or G.I. Joe, I was watching John Wayne movies. It was with mixed emotions that I first saw the trailer for the Coen Bros. remake of John Wayne's True Grit. Honestly I originally planned on sitting this movie out. You just don't remake John Wayne. Right?Read the rest of this review »