Posts that have been tagged with: "
Charlane Harris

"
Dead and Gone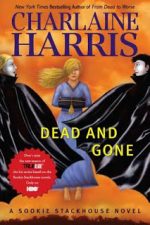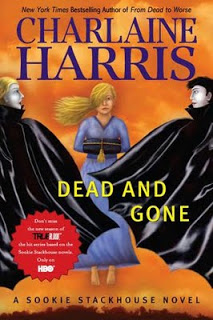 Yes, we have read the full Sookie Stackhouse series by Charlaine Harris. Short stories included. Call it a not-so-secret guilty pleasure. The fact of the matter is that Harris makes us laugh, and we enjoy it when an author intentionally makes us laugh through comedy rather than the alternative…
DEAD AND GONE (Amazon), is the latest entry into the Sookie Stackhouse series about a girl (Sookie) who can read minds, and vampires who have come out of the coffin (Harris' pun, not ours) and have announced themselves to the world. You may not have read the books, but we can almost be positive that you have at least heard of the HBO series, True Blood. It's the adaptation of the novels. Unlike our recent discussion about Dexter, True Blood has yet to come close to surpassing the novels in terms of quality. The comedy that makes Harris' novels so enjoyable is all but omitted from the TV show.
Anyways. The book. DEAD AND GONE.
Read the rest of this review »