Archived posts
Giveaway: The Very Best of Kate Elliot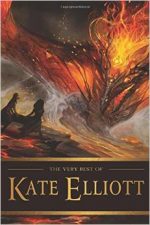 Updated 2/23/2015: This giveaway is closed. Barry S from Bedford is the winner.
If you've read any Kate Elliot, you know she's a versatile and creative writer. THE VERY BEST OF KATE ELLIOT is an anthology of previously published short works and one new one. We skimmed through these stories and think you'll enjoy them.
To enter the giveaway:
1. Email us at elitistbookreviews@gmail.com
2. Include the following in the subject line: Kate Elliot Giveaway
3. In the body of the email include your name and address.
The winner will be posted on Monday, February  23rd, and mailed out the same day. Good luck!
Review
Things Half In Shadow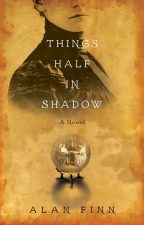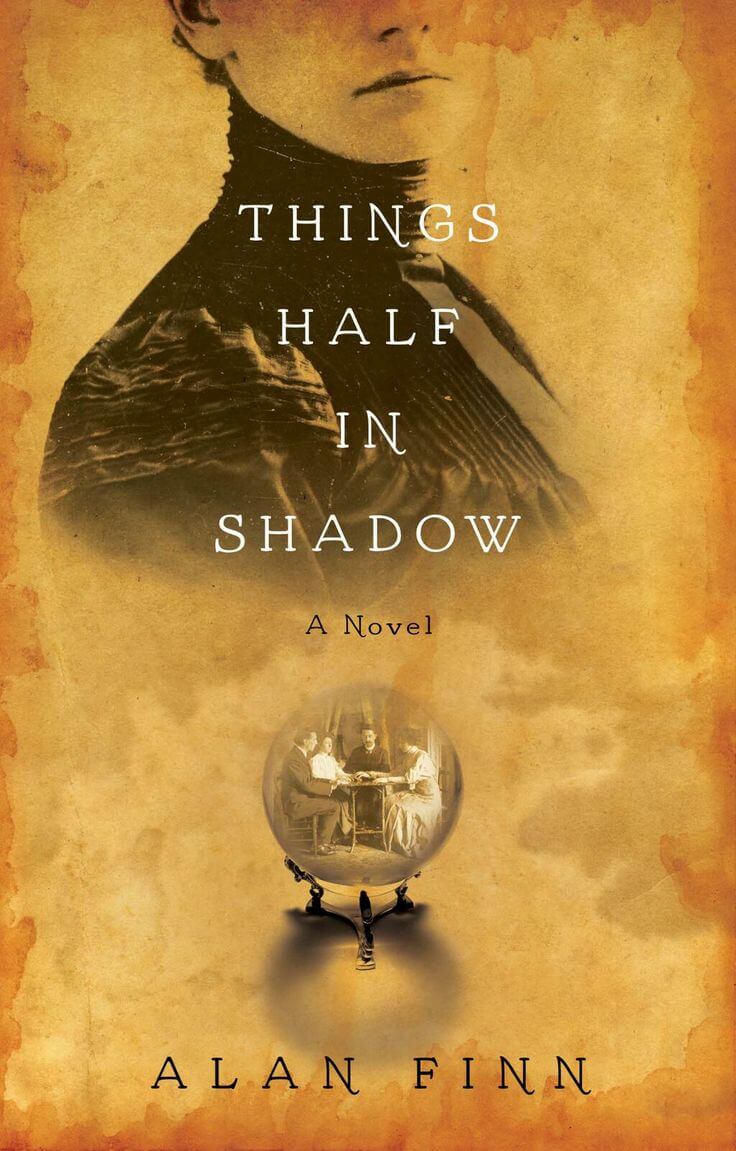 Adding supernatural elements to Historical Fiction is one of my favorite things. I'm already a lover of history, and I can't get enough supernatural stuff. For me, it's a match made in heaven. From Jasper Kent to Sarah Pinborough to Robert McCammon… I love it. Alan Finn's novel, THINGS HALF IN SHADOW (Amazon), scratches that itch nicely.
Read the rest of this review »
Review
The Doctor and the Dinosaurs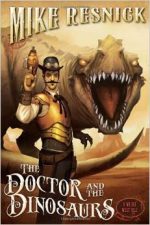 Mike Resnick has had a pretty good deal going here with these Weird West tales. Short books released once a year and bought like clockwork by Pyr. From what I understand, he's moved on from this series to another Science Fiction-based one now, but still has the team from Pyr standing at the front of the queue for the next story he pumps out. In a way, I'm glad to see Resnick move on from this series; it hasn't been my favorite, to say the least. And yet there's a part of me that wishes that since this was possibly the last tale torn from the might-have-been lifebook of the man Doc Holliday, that it had gone out with more of a bang.
Read the rest of this review »
Review
Heaven's Queen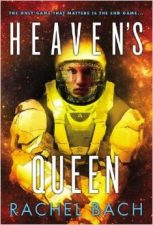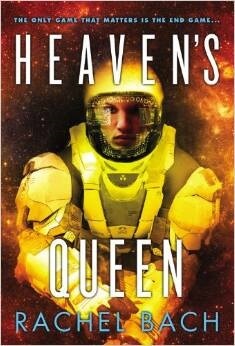 Devi's life as a mercenary hasn't led where she thought it would. In FORTUNE'S PAWN (EBR Review), she had recently struck out on her own for a job that would make or break her career. Working for Caldswell on his ship Glorious Fool could potentially land her a dream job as a Devastator for the king himself.
Unfortunately, things did not go as planned on Caldswell's ship, and in HONOR'S KNIGHT (EBR Review) Devi finds herself on the run, as a carrier for the cure–or destruction–of the universe raging as a plague in her body.
But now, in HEAVEN'S QUEEN (Amazon), Devi is tired of running, and with Rupert at her side, she has a chance to see her plan through. However small.
Read the rest of this review »
Review
The Girl With All The Gifts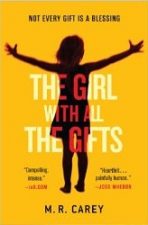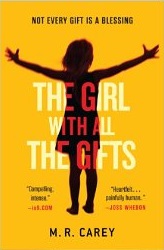 I'm not a big fan of things that involve zombies, dystopia, or the apocalypse. In fact, I go out of my way to actively avoid anything with zombies (baring the occasional film). I had no idea what the contents of this book entailed when I picked it up, except for the sticky note from the EBR editor that said for me to "Read First."
Read the rest of this review »
Review
The Mechanical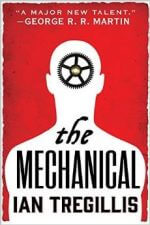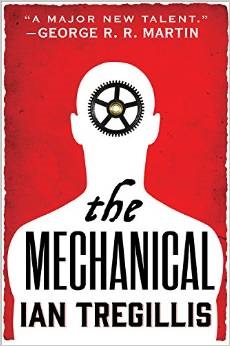 Ian Tregillis is a name that has been on the watch-list of EBR for quite some time now. The Milkweed Triptych was an amazing and impressive ride, especially for having been his first published works. Pretty much solidified his place in our hearts. And so when I saw the arc for this book in my most recent box of goodness, I pretty much wanted to sit down and ignore everyone and everything else for the next several days. Didn't quite work out that way, but I did end up putting in a couple extra hours each day toward reading it because, honestly, I just couldn't put the dang thing down. Seriously good stuff.
Read the rest of this review »
Review
Goodbye, Terry Pratchett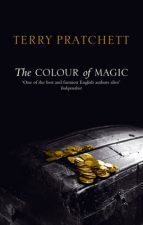 "Don't read THE COLOUR OF MAGIC. It's Pratchett's worst novel. Start somewhere else." That's what people told me. Start somewhere else in the series? Really? The suggestion didn't sit well with me. It didn't matter that to me the series wasn't supposedly sequential. I had to start from the beginning.
THE COLOUR OF MAGIC wasn't a perfect novel by any means, and to be honest, I could see why people were down on it. The humor, the satire… it was just a bit off. But the potential was easy to see. I was introduced to Rincewind, Twoflower and The Luggage. This was my first glimpse into Ankh-Morpork, and into the Discworld universe.
Review
The Smoke-Scented Girl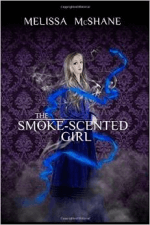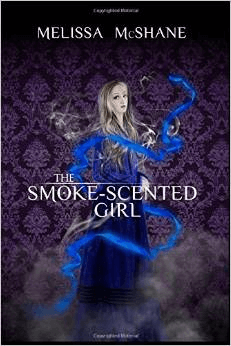 Evon is a recent graduate of magic school, and his high marks earned him a prestigious job at a big-name magic cooperative where he creates new spells that earn the business money. Despite the prestige, he can't help but feel like his life isn't headed in the direction that would truly make him happy. Until one day his friend Piercy, who works for the government, brings him a riddle that begs to be solved: a mysterious pattern of burned-out houses around the country Dalanine.
They go off in search of what they believe is a new, powerful fire spell that could change the course of the war that threatens the border of their country–also knowing the consequences if they don't find it.
Read the rest of this review »
The Great Self-published Fantasy Blog-off!
So. Mark Lawrence. You know the name. He's a great author, and an even better person. We're rather fond of him. Mark did a thing. Maybe you noticed it. A couple of weeks ago, over on his blog, Mark said the following:
"I realise that [self-promotion] is a lot easier once you're 'off the ground' and that as a new author, particularly a self-published one, it is desperately hard to be heard. It's a signal-to-noise problem. Who knows how many Name of the Winds or [fill in your favourite] are lost to us because they just couldn't be seen? None? A hundred?"
This hit home to us at EBR. You can read the whole post, and the follow-ups, over at Marks blog (here's your link). Here's the short of of it:
Between 260 and 270 self-pubbed authors submitted their work to Mark, and he then passed those books evenly (and randomly) out to ten (10) review sites. We go through them and pick the best of the 27-ish sent to us while the other blogs do the same with their allotment. Then we all read the final 10 stories and say which is the best.
That's a lot of books. A lot of self-pubbed books. Yeah.
Read the rest of this post »
Review
Vicious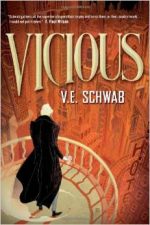 Sometimes it's easy to get into the rhythm of reviewing and forget that there's more going on in conjunction with the books I cycle through. Read, ponder, review, repeat — the mantra of the book reviewer. Occasionally though I like to shake things up and go looking for more, be it details about the author, story inspiration, sequels, interviews, bonus dealings — stuff like that. I happened to do a little homework on this one because for some reason or another the curiosity bug bit me once I'd read it. After very little time, I came across an article about this particular book that made me hesitate and think on my opinions. The article I found talked about a movie deal, and it had a name attached to it: Ridley Scott.
Read the rest of this review »